【12/7まで 予約販売 Pre-Order】tabito22 / Brace Trainer Airbag / White-Blue
by tabito
Regular price

¥28,600
Sale price
Pickup currently unavailable
Share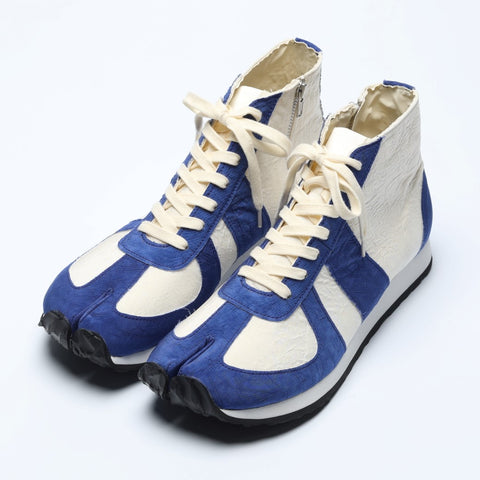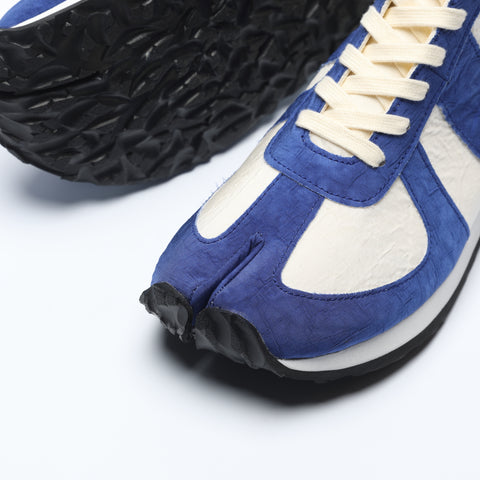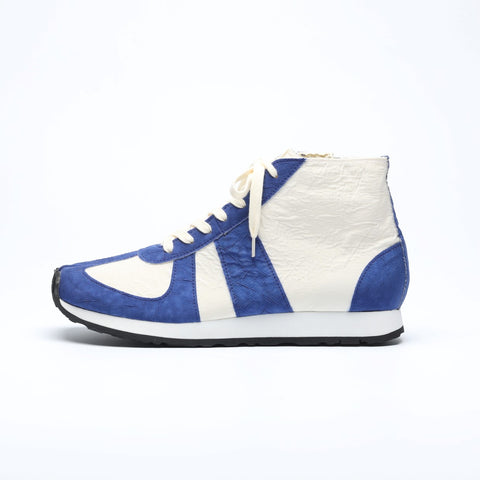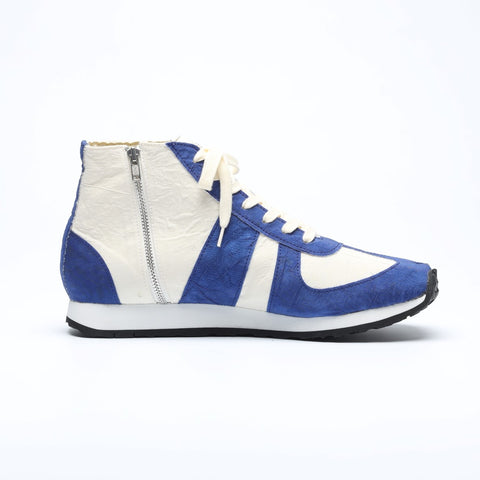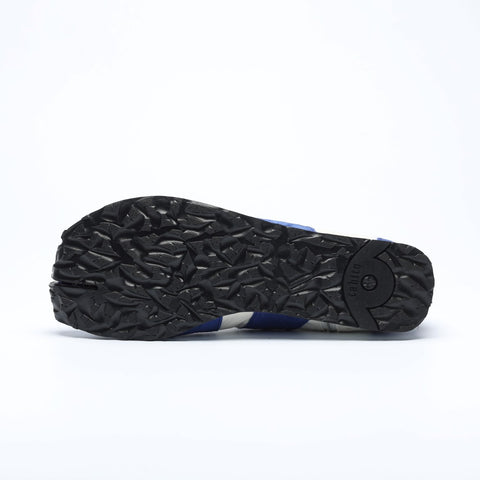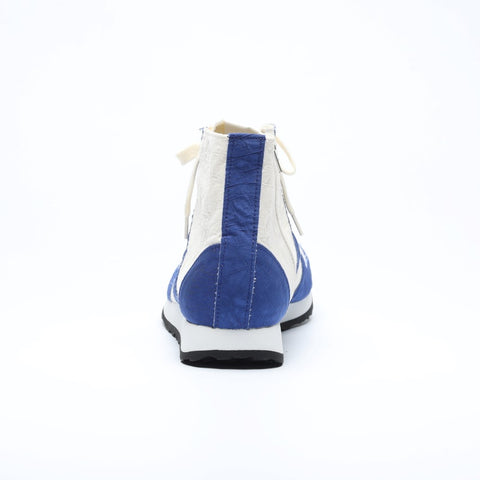 こちらの商品は2024年2月下旬お届け予定の商品の予約販売商品です。
This is a pre-order for products scheduled for delivery in late February 2024. Reservations accepted until December 7.
ミリタリーシューズからインスパイアを受けてデザインされた足袋スニーカー。
素材はエアバッグに使用されていたナイロン。
サスティナブルな取り組みとして廃棄される自動車のエアバッグをアップサイクルし 靴の材料として再利用しています。
ワイズはE-2Eになり、つま先部分に広がりのあるオリジナルラストになります。
アッパー・ソール共に足袋の様に分かれていることで足先への負担も軽減され、
快適な履き心地でご着用いただけます。
足の実寸サイズより約0.5-1㎝ほど大き目を履かれる事をお勧めいたします。
通常履かれているスニーカーのつま先に1㎝ほどの余裕がある場合、
普段通りのスニーカーサイズをお選び頂くことをお勧めいたします。
靴箱はグラフィックユニット「COCHAE」によるオリジナルデザインです。

This is a sneaker based on the design of military shoes.
We use car airbag into our products.
As a sustainable initiative,discarded auto mobile airbags are upcycled and reused as material fo shoes.
The width is E-2E, and the toe area is designed slightly wider.
The upper and sole are both designed in the style of a tabi, 
which helps to reduce the pressure on your feet and makes it co
We recommend that you choose a size about 1 cm larger than your actual foot length.
If you don't know your actual size, we recommend going with the size of the sneakers you normally wear, as long as there is at least 1cm of space from the tip of the toes.
If you wear sneakers which fit snugly to the toes, we recommend to go a size up.

品番/LOT tabito22
品名/ITEM Brace Trainer Airbag
素材/MATERIAL Nyron(Airbag)
Made in JAPAN

TABITO
"comfortable foot wear"
性別・年齢にとらわれることなく時代の気分を反映するデザイン。
独自に設計された木型は快適な履き心地を創出。
日本国内の工場で廃棄ロスの少ない製造環境を持つフットウェアブランドです。
Genderless. Ageless. Designs that reflect today.
Designed in house, tabito footwear is made with a wooden shoe form for comfort and ease of wear.
Tabito footwear is manufactured in a waste minimising factory in Japan.